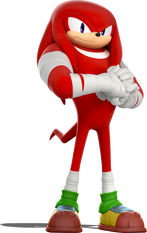 Danger Jack was born on September 16th,1724,He is the father of Pokle the Meme and the husband of Frog the Meme.He is Known for his braveness and courage.He is a strong fighter and had practiced for 10 years.Famous for Fighting the Phillyplumb rebellion.
Death for Honor
Edit
After he made Pokle move to the Coolios Neighborhood he went to another country named Twighstork to find food for the winter,while going through the forests he stumbled upon two lions and was pushed off a cliff near a farm and fell to his death but not just for his son,but for almost everyone.
Ad blocker interference detected!
Wikia is a free-to-use site that makes money from advertising. We have a modified experience for viewers using ad blockers

Wikia is not accessible if you've made further modifications. Remove the custom ad blocker rule(s) and the page will load as expected.